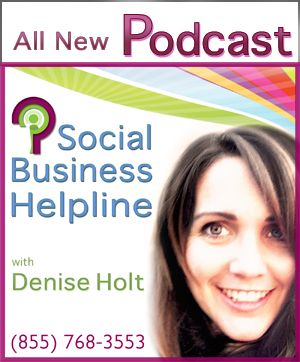 Social Business Helpline, Episode 001
February 26, 2014
In today's ever changing world of social business and digital transformation, staying up to date with cutting edge technology and best practices is not easy.
Here's your chance to ask your favorite industry thought leaders any and all of your burning questions! Get relevant advice from those who know best… We call this, "Strategy Sparking."
It's easy. Here's what you do…
Call this number for the Social Business Helpline: (855) SO-TELLER or (855) 768-3553
In this episode: NYC Fashion Week and Marc Jacobs Twitter pop-up store, Edgerank woes, ways to involve employees when creating employee advocacy guidelines, film content creators and marketing firms – profit sharing vs. upfront fees, how to get executives to be more social, and suggestions for staying on top of important platform changes, such as LinkedIn and Twitter. Answers by Michael Brito, Ric Dragon, Liz Bullock, Ted Shelton, Chris Boudreaux, and Chuck Hester.